Obscurers of the Soul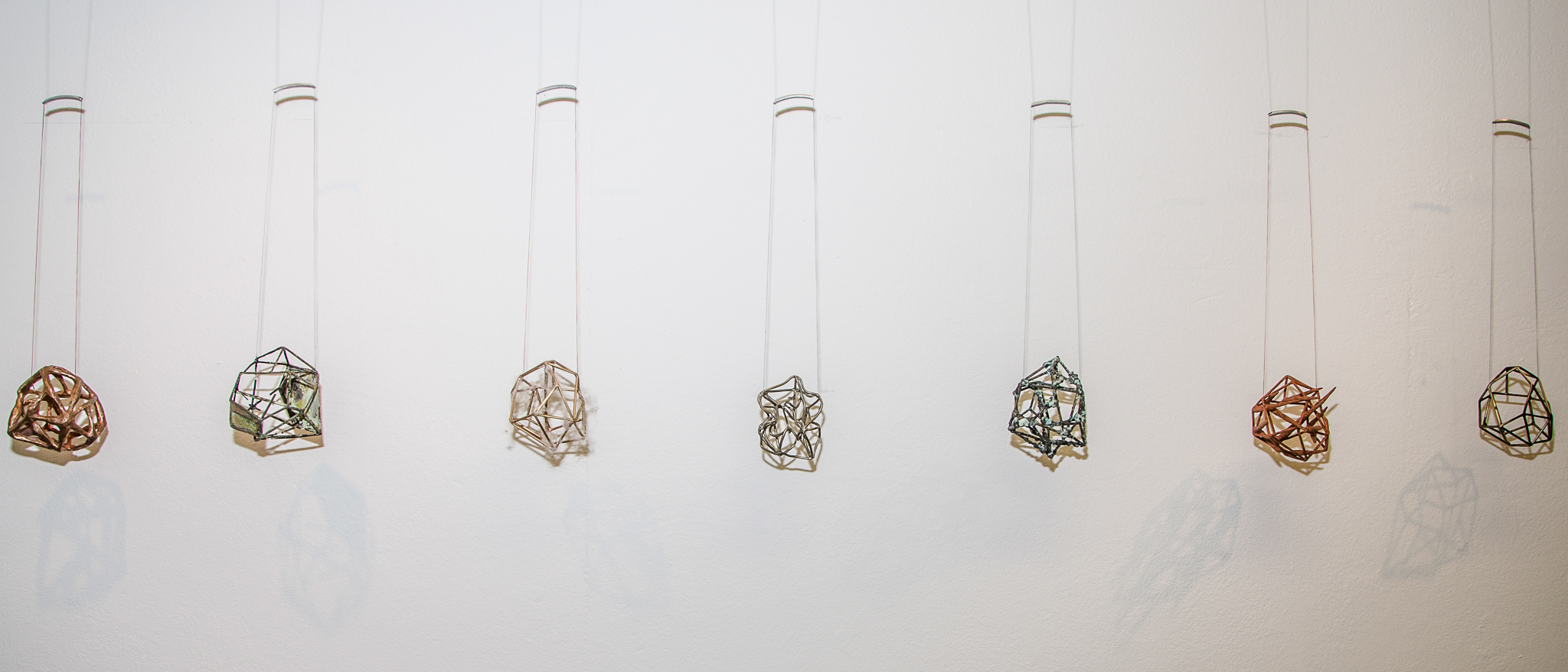 Obscurers of the Soul (Mutilated, Swollen, Bruised, Morphed, Blemished, Warped, Snared), 2013
Cast bronze, various patinas, silk thread
However immaterial and intangible a substance the soul may seem, it is the infrastructure on which our personalities and our identity grows. Our soul changes throughout our lives and affects who we are as individuals and as humans.
[UPDATE: July 12, 2015]
I am excited to announce that I was presented with one of three awards at this years Graduate Metal exhibition for my pieces Obscurers of the Soul.
The awards were judged by Peter Bauhuis and Atty Tantivit and I'm honoured to have been selected and to receive a prize from Rapid Prototype for CAD design and printing. The exhibition was a wonderful night that surveyed recent graduates of tertiary institutions from Australia and New Zealand, all of whom deserve a huge congratulations.


Graduate Metal XIV is supported by:
Rapid Prototype, Pallion, A&E Metals, Koodak, Botobolar Wines Mudgee & Youdan Properties.
[UPDATE: April 7, 2015]
My graduate work Obscurers of the Soul has been accepted into Graduate Metal XIV, an exhibition to be held during the Jewellery and Metalsmiths Group of Australia's (JMGA) conference edgesbordersgaps in Sydney.
Graduate Metal XIV will be the fourteenth survey of jewellery and metalsmithing graduates from tertiary institutions in Australia and New Zealand.
The exhibition will be held from 7 -11 July 2015 at The Depot Gallery, 2 Danks Street Waterloo.